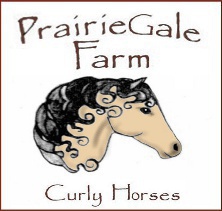 Connected to Horses

In her book "She Flies Without Wings", Mary Midkiff talks about how the loss of remembered childhood magical moments is recaptured when a women makes connection with horses. Here is a quote from the chapter "Spirituality":

[In childhood] "Every new discovery -- about nature, about the world we lived in, about our bodies and selves -- held the potential of giving us that tingle of magic's presence. For some of us, rituals held magic. Specific sights or smells could evoke it, or even certain people. As children, magical possibilities seemed limitless.....Then we grew up and the magic faded."

[In Womanhood] "In womanhood, horses do seem miraculous. They lift us up, fuse our bodies and motion into theirs, and take us places we could never go alone. Our legs become one with their legs and through their eyes we see a natural world we may have stopped seeing long ago.....Everytime a horsewoman mounts a horse, she feels at least a tiny buzz of anticipation that's akin to the tingle of enchantment. Throughout her body, the cells of her muscles and joints and sinews sigh and smile and whisper Ah, yes!
We remember this!....Instead of speaking with the tools and words of human communication, she speaks to the horse through her movements and her spirit. In the exchange, she regains her wonder, and her wonder replenishes her."


You know you are a horse person if:

There is a little bit of hay in the pocket of every coat you own (including your dress coat).

Your horse's stall is clean, but your own bedroom is a mess.

You haven't had a manicure or pedicure in months, but your horse's feet are kept immaculately trimmed.

You spent hours pouring
over horse magazines and tack supply catalogs, but haven't
read a fashion magazine in months.

You decide to forego purchasing a new pair of dress shoes for yourself, in order to buy that new bridle and reins you saw in the Dover tack catalog.